MEET A TEAM OF UNICORNS WITH AN INCREDIBLE DREAM

WE WOULD LIKE TO CREATE AN EVENT WHERE PEOPLE DISCOVER NEW THINGS EVERY MINUTE AND WHERE MINDS ABSORB SO MANY EXPERIENCES, THAT IT FEELS LIKE TIME IS EXPANDING.

Samantha Cristoforetti, Made in Space Keynote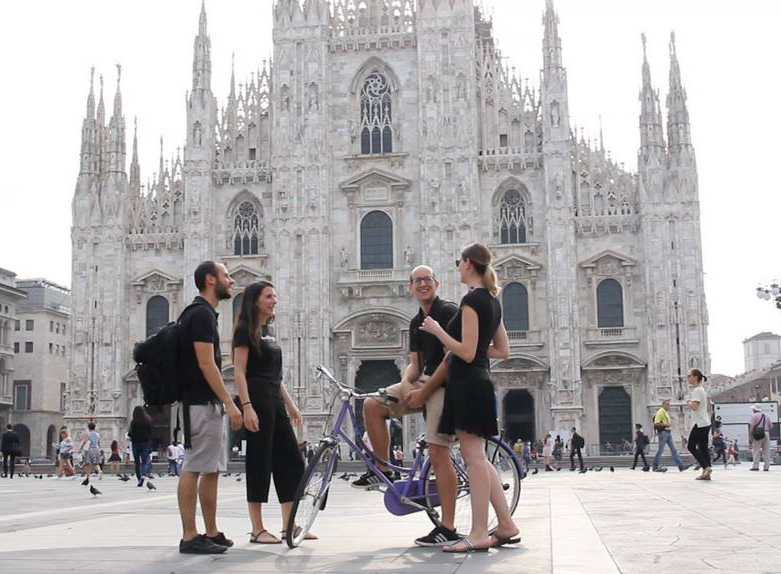 Our Goal is to create an event where people can share the processes and methodologies behind highly-usable technological products designed to make a positive impact on the world.
We are a team of designers and developers who believe that building great products require synergy and trust of each other's expertise.
Immerse yourself in a unique professional event, tailored to delight and connect IA, UX & UI professionals from all around Europe.

DESIGN AND DEVELOPMENT STRATEGY:
LOOK AT YOUR PROJECTS FROM A DIFFERENT PERSPECTIVE, BRING NEW TECHNIQUES IN YOUR WORKFLOW AND IMPROVE EVERY ASPECT OF YOUR PROCESSES, FROM REQUIREMENTS COLLECTION TO DESIGN AND DEVELOPMENT.

DESIGN AND DEVELOPMENT FRONTIERS:
HOW NEW TECHNIQUES, TOOLS, TECHNOLOGIES AND INTERACTION TRENDS CAN FOSTER COLLABORATION BETWEEN TEAMS AND POSITIVELY IMPACT OUR FUTURE WORK.

DESIGN AND DEVELOPMENT TEAMS MANAGEMENT:
DISCOVER STRATEGIES FOR SETTING UP SUCCESSFUL UX AND DEV TEAMS AND HOW TO INTEGRATE THEM IN YOUR PROCESSES MORE EFFECTIVELY.

DIVERSITY AND INCLUSION:
GUIDELINES AND BEST PRACTICES ON HOW TO EMBRACE DIVERSITY IN THE WORKPLACE AND DESIGN + DEVELOP INCLUSIVE PRODUCT.
Behavior and Conduct
Intersection is dedicated to a safe, inclusive, welcoming, and harassment-free conference experience for everyone. By participating, you agree to abide by the Code of Conduct at the conference and at social or other events hosted or sponsored by Intersection sponsors. See our Code of Conduct for more information.
Photography and quotes
You hereby grant us the right to use any audiovisual record of you taken on the event dates or any quotes you write on feedback forms. These will only be used for Intersection marketing purposes.