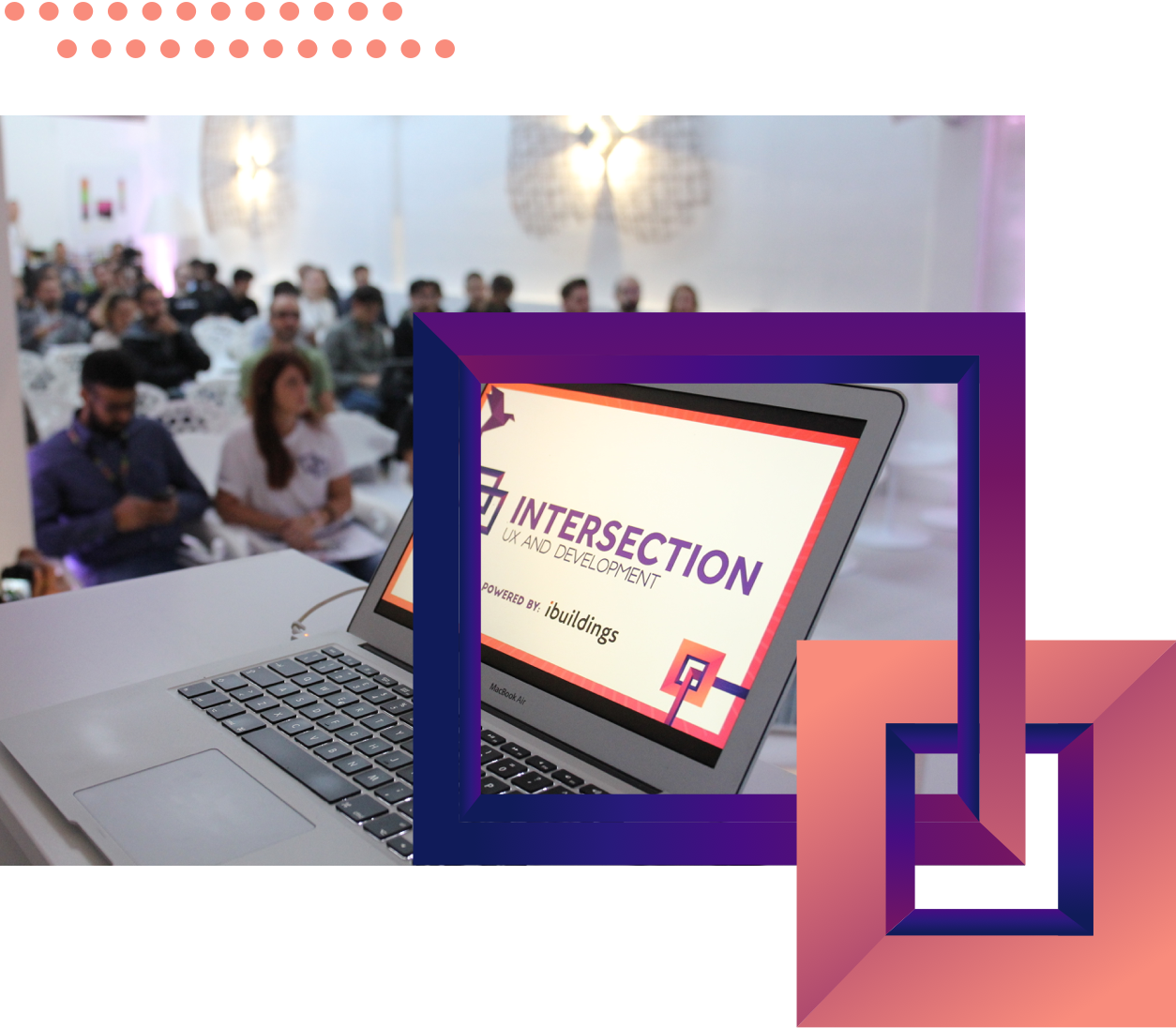 The coolest DESIGN AND DEVELOPMENT CONFERENCE by ibuildings IS BACK! In 2019 edition we will keep on learning about the best processes, methodologies, and technologies that will push our industry forward in the next years!
COME AND LEARN HOW YOUR TEAM CAN EMBRACE NEW WAYS OF WORKING, ACHIEVING HIGH-QUALITY UX DESIGN AND DEVELOPMENT PRACTICES AND A COMPETITIVE EDGE IN THE PROCESS.
Key Dates
5 April
Call for proposals ends
15 June
Schedule published online
1 October
Intersection Workshop
2 october
Intersection Conference
By becoming a sponsor, your company will position itself at the forefront of this new digital wave.